Infrastructure and Facilities
---
Pattern Making and Draping Lab:
In Pattern Making & Draping lab, the students learn how they can independently create patterns for different kinds of garments in common use. It provides the students with hands-on experience while nurturing their creativity for fashion designing. The beautiful mannequins and dress forms provide physical form and shape to the creations. Facilities in the lab includes: (a) Pattern Making tables (b) Dress forms (c)Mannequins
---
Garment Construction Lab:
The Garment Construction lab stitching skills of the student are developed to industry standards. The lab is equipped with the world's best brand of industry-grade stitching machinery. The student is allotted extensive machine hours so that the student develops confidence and expertise in the operation of all of the machines.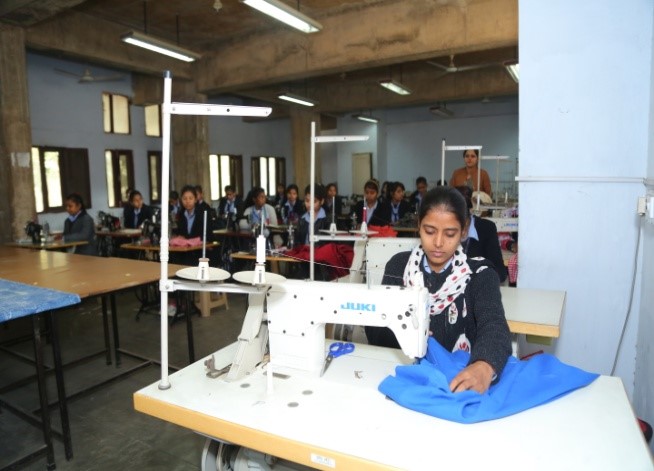 ---
Textile Lab::
Textile is the base of design industry, be it apparel or accessory design.Our Textile lab is equipped with dyeing, printing and fabric testing equipments to provide students elementary knowledge of textiles.
---
CAD Lab:
In today's fashion world, CAD (computer-aided design) has become a major part of the design process. With CAD software a designer can not only see her creations as a digital image, but also create scale on her pieces and denote dimensions of sleeves and hems. To keep the students updated and to fulfill this requirement we have established a highly sophisticated equipped lab with REACH CAD, Corel Draw and Photoshop software to make the students proficient in wide range of computer applications.
---